About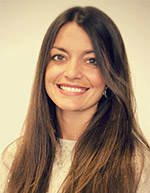 Dr. Colleen Fazio, DC, DABCA is the owner and operator of Restoration Health & Chiropractic.  The opening of her own office has been a constant vision of hers that she is proudly to introduce as a reality.  At a very young age, Dr. Fazio knew that she wanted to dedicate her life to helping others with their health in a way that was different from conventional medicine.
Dr. Fazio graduated magna cum laude from the University of Memphis in 2004 with her bachelors in Biology.  After a year of shadowing various medical professions, she stumbled upon chiropractic and knew from 1 day of being in the office, that this was the path for her.  Dr. Fazio graduated cum laude in March of 2009 from Palmer College of Chiropractic, Florida, where she received a clinical service award and teaching excellence.  Dr. Fazio considers herself very fortunate to be able to train under many highly skilled and valuable mentors during her time at Palmer.
Dr. Fazio moved to Chicago in 2009 and immediately began working while also attending National University of Health Sciences in Lombard, IL in order to receive training in acupuncture and further her knowledge in multiple ways of administering care.  She continues to take advanced acupuncture classes and received the Diplomate in Acupuncture in September of 2015.
Throughout the past 5 years, Dr. Fazio has undergone extensive training in food and nutritional support, as well as internal disease and hormone balancing.  Dr. Fazio has suffered from her own bout of an autoimmune disease called Hashimoto's Thyroiditis, as well as polycystic ovarian syndrome (PCOS), estrogen dominance, panic and anxiety disorder, and even a rare eye disease.  Even though times have been pressing, and at some points the end never seemed to be in sight, throughout patience and relentless studying, Dr. Fazio has been able to strengthen and overcome these ailments; not through medication, but through food, herbs, exercise, CHIROPRACTIC and ACUPUNCTURE!  Misfortune has turned into fortune as Dr. Fazio is now able to understand the body at a higher level and has become an expert at treating these health concerns that "people just cannot figure out." This has become her passion in life and she is thrilled to help those who also are suffering.
At Restoration Health & Chiropractic, we treat a variety of health ailments, including but NOT limited to:
Mechanical neck & back pain
Headache: tension, cluster, migraine, menstrual/hormonal
Menstrual & ovulation disorders: peri, pre, & post menopause, PMS, PCOS
Fertility support/Infertility assistance
Pregnancy challenges: nausea, vomiting, fetal malposition
Digestive issues: IBS, constipation & diarrhea, Crohn's, Ulcerative Colitis, leaky gut syndrome, acid reflux/GERD
Autoimmune conditions: Multiple sclerosis (MS), Rheumatoid Arthritis (RA), Hashimoto's Thyroiditis, Lupus, Psoriasis
Skin conditions: eczema, acne, dry skin, hyper/hypohydrosis
Insomnia & fatigue
Stress related health conditions
Lifestyle issues: overweight, eating disorder, smoking sessation
The American Board of Chiropractic Acupuncture (ABCA) is dedicated to promoting excellence in the chiropractic profession by providing national testing for Diplomate status in the field of chiropractic acupuncture. The ABCA is a non-profit organization established in 2005. Its mission is to credential knowledgeable and effective chiropractic practitioners in the art, science, and philosophy of chiropractic acupuncture within nationally recognized standards. In providing standardized written and oral/practical assessment for the chiropractic profession, the ABCA develops, administers, scores and reports test results for DABCA (Diplomate of the American Board of Chiropractic Acupuncture) licensure. The ABCA is dedicated to promoting high standards of competence and preserving the integrity of using acupuncture as an adjunct therapy to chiropractic treatment.